Downloadable Halloween Stories for Kids
Looking for Halloween stories for kids? Don't forget to check the Library's OverDrive and Freading eBook collections and OneClick Digital eAudio collection. If the OverDrive eBook you want is already checked out, you can place a hold on it. You will be notified by email when it is available. Freading eBooks and most OneClick eAudiobooks are always available -- no waiting lists. Need help getting started? Printable instructions here for your device. Downloads are free with your New Canaan Library card.
The Berenstain Bears Trick or Treat,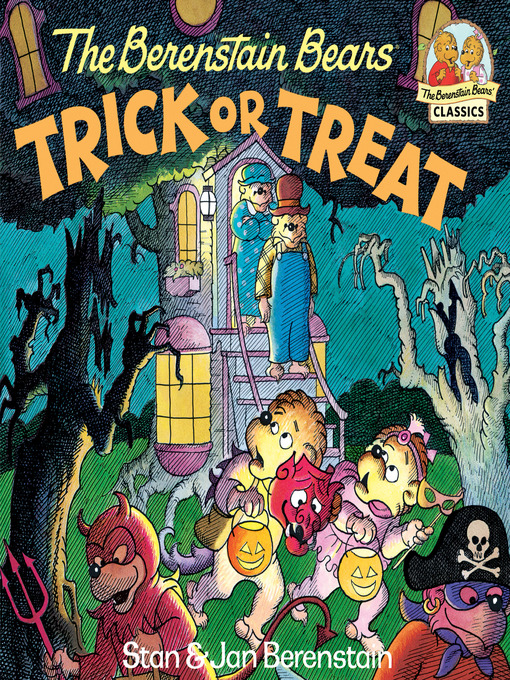 by Stan and Jan Berenstain. As Brother and Sister Bear don their costumes to go trick-or-treating by themselves for the first time, they plan to avoid Miz McGrizz's spooky home. But during their Halloween outing, the cubs discover that appearances can be deceiving.
The Big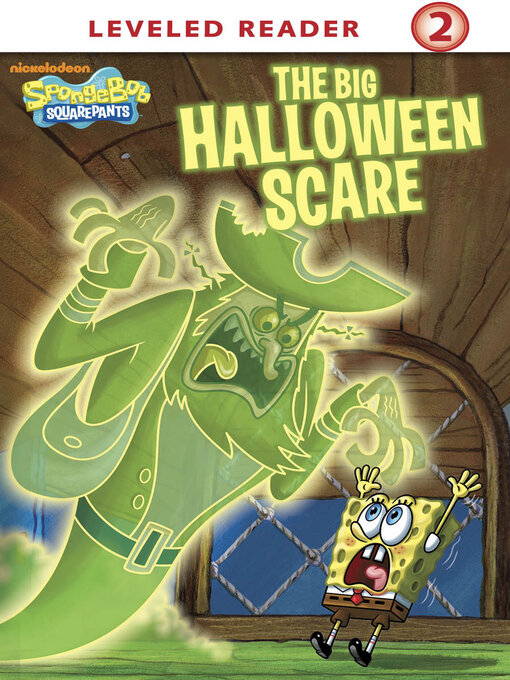 Halloween Scare, by Steven Banks. It's Halloween, and SpongeBob is determined to scare everyone this year. All he has to do is dress up like the Flying Dutchman. But SpongeBob doesn't realize just how scary he can look. Join the gang from Bikini Bottom in this Spooky Halloween tale!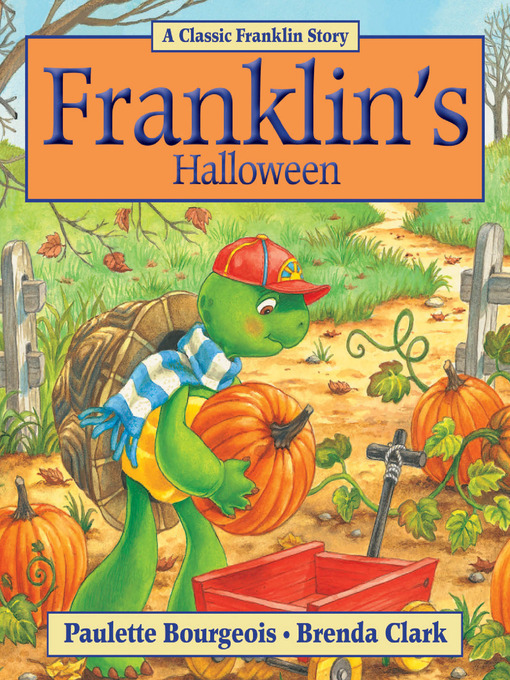 Franklin's Halloween, by Paulette Bourgeois. Everyone's favorite turtle is back--and all dressed up for Halloween fun! What does a turtle look like when he's made up as Frankenstein? Children will be delighted to see for themselves as they follow Franklin to a Halloween party, complete with games, a parade, and a haunted house.
Halloween in Anopha, by Rev. W. Awdry.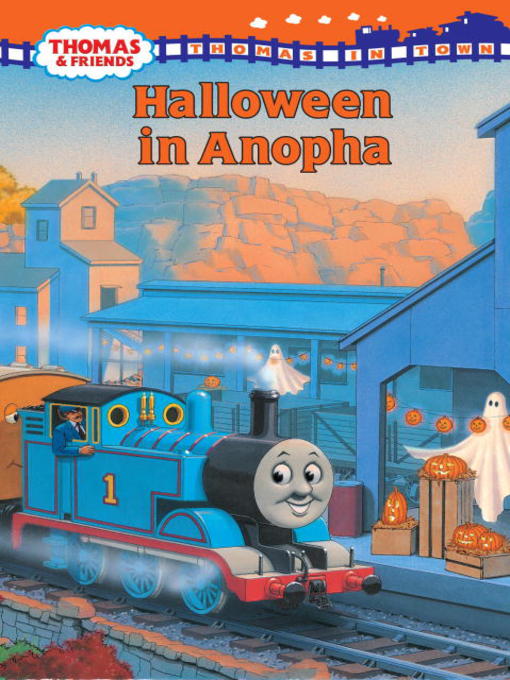 Thomas and Mavis are working hard at the quarry in Anopha. On Halloween, Thomas is sent into town to pick up a special cargo, but he cannot see what he is pulling. Thomas loves Halloween, but hopes that his Special is full of treats, and not tricks!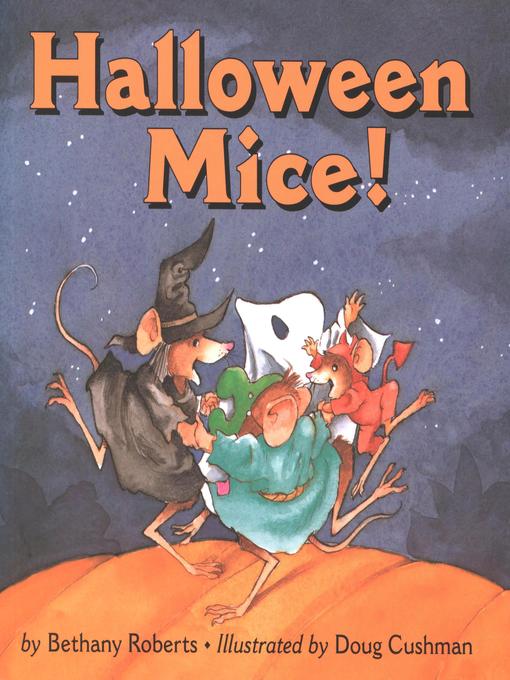 Halloween Mice, by Bethany Roberts. Mice whirling in the moonlight, having a party on Halloween night, are threatened by an approaching cat until they come up with an ingenious trick to scare him off.
Hap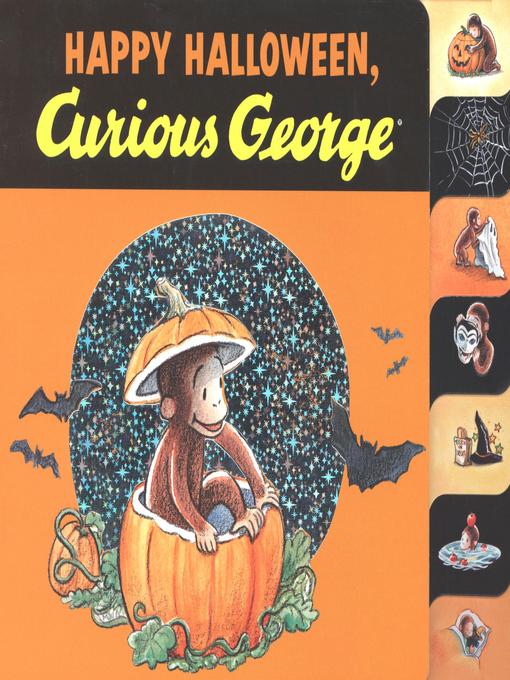 py Halloween, Curious George, by N.T. Raymond, created by H.A. Rey. Halloween is here, and Curious George is getting ready for the big night. There are so many costumes to try on, treats to share, and games to play! George has so much Halloween fun picking out the perfect pumpkin, decorating his house, and celebrating with his friends that he's not sure he's ready for the day to end.
Horrible Harry at Halloween, by Suzy Kline.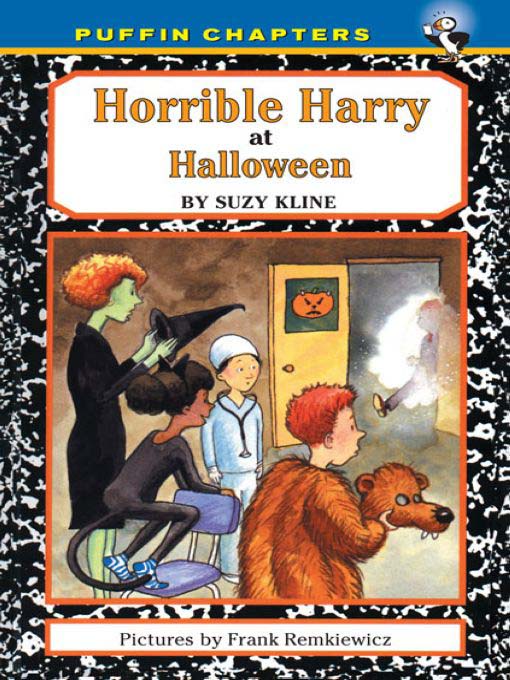 Horrible Harry and his classmates all love Halloween. Every Halloween Harry shocks his classmates with his scary costume. In kindergarten he was a bloody Count Dracula, in first grade he was the Loch Ness Monster, and in second grade he was a slithering snake. So everyone in Room 3B can't wait to see what Harry is going to be this year-and they're in for a really big surprise!
The
Most Amazing Halloween Ever, by Kevin Kremer. Fourth grade teacher Miss Moody receives a mysterious e-mail that changes her whole life and gives her most amazing magical powers. Her students are about to experience the best Halloween any kid could ever dream of!
Little Ruth: Halloween Drama Queen,
by Dee Wright. Ruth is super excited about Halloween until she finds out that she will not be able to get her princess costume. With only a few days to go until Halloween, Ruth must figure out how she's going to fix this frightful situation.
H
orrible Harry at Halloween, by Suzy Kline. The students in Miss Mackle's third-grade class enjoy a day of Halloween surprises, including Harry's unusual costume.
Mouse
and Mole: a Perfect Halloween, by Wong Herbert Yee. As Halloween approaches, Mouse helps her friend Mole get over his fear and enjoy the holiday.