Take Time to Learn Something New
Eyes of the Mothman (DVD / 001.94E): On November 15th, 1966, four young adults traveling through the West Virginia backwoods of an abandoned TNT plant come across something unnatural. The headlights from their '57 Chevy strike what appears to be a black, lurking, lumbering, 7 foot tall man with red eyes and wings! The first feature-length documentary to delve deeper than any other program to uncover the truth behind this unsolved mystery from 43 years ago.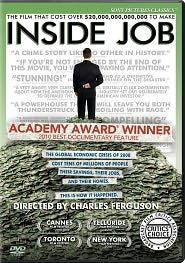 Inside Job (DVD / 330.973 I): Film provides an analysis of the global financial crisis of 2008, which at a cost of over $20 trillion, caused millions of people to lose their jobs and homes in the worst recession since the Great Depression, and nearly resulted in a global financial collapse. Through exhaustive research, and extensive interviews with key financial insiders, politicians, journalists, and academics, it traces the rise of a rogue industry which has corrupted politics, regulation, and academia.
The Tillman Story (DVD / 355.0092 T): Pat Tillman chose to walk away from a multimillion-dollar football contract and join the military for no other reason than he felt it was the right thing to do. Documented are the facts surrounding the way the military manipulated his tragic death in the line of duty into a propaganda tool.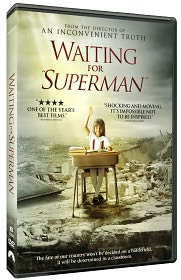 Waiting for Superman (DVD / 370.973 W): Provides an engaging and inspiring look at public education in the United States. This documentary has helped launch a movement to achieve a real and lasting change through the compelling stories of five unforgettable students such as Emily, a Silicon Valley eighth-grader who is afraid of being labeled as unfit for college, and Francisco, a Bronx first-grader whose mom will do anything to give him a shot at a better life.
Through the Wormhole (DVD / 523.1 T): This series will explore the deepest mysteries of existence -- the questions that have puzzled mankind for eternity. This series brings together the brightest minds and best ideas from the very edges of science -- Astrophysics, Astrobiology, Quantum mechanics, String theory and more -- to reveal the extraordinary truth of our Universe.